BGC NOTICE
Details

Written by

Don Draper
Barber Greene September Newsletter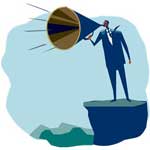 The Firearm Deer Season dates in the September 2021 Newsletter mailed out through postal service were incorrect. They should be November 19, 20, 21 and December 2, 3, 4, 5 Also, Archery hunting is CLOSED during Firearm Deer Seasons.
The Newsletter is in and accessable to read online on our DOCS & FORMS DOWNLOADS page. Also, the November and December Deer Season dates on the online version have been corrected.
Please remember to wear masks and social distancing rules still apply until further notice.
September 26 at the club
October 31 at the Yorkville American Legion
November 14 at the Yorkville American Legion
December 12 at the Yorkville American Legion
Rifle/Gun & Archery Range
Range Hours will be one hour after sunrise to one hour before sunset. These hours will be in effect until October 1, 2020.
Please make sure that you are complying with the Rifle Range Rules. We see several signs that members and or guest are ignoring the rules.
There are targets on top of the back stops, people are shooting shotguns at the back stops for more than sighting in, used targets are not removed and brass is left on the ground.
We must always make sure that no projectile leaves the range.
This includes muzzle rise when rapid firing and shooting from the hip.
We cannot let ignorance and carelessness, by a few people, cause us to loose our range.
Archery
Remaining 3-D Shoots; August 15, Sept.19. Starting time for all events is 8 A.M.
Please do not shoot broad heads into the targets. Remove the covers before shooting.
Boats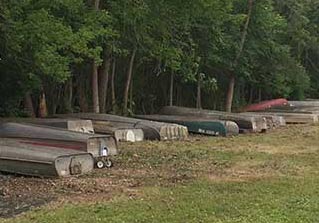 Only boats that are kept at the club will require B-G numbers. Boat number stickers can be purchased at your local hardware store. They are the white two inch number stickers you would normally see on mailboxes or used for some homeowners for their home address. Please keep the area where your boat is stored cleared of all brush and tall weeds. This must be completed by September 1, 2020.
Sticker Placement
With the boat in the upside down possition, the sticker is to be placed on the left stern area. You will probably see examples at the club of boats that already have their stickers applied.
Before Application of Sticker
Make sure you clean the area where the number will go
Make sure it is at least 50 degrees out or above before application
If you have any questions, please call John Schmidt (click on his name for link to committee member's phone #) one of our BG Directors & Boat Committee member.

Do not let others drive through the gate when you are going in or out of the club unless they have a current membership card. This includes the Twin Ponds club. Their members are aware of this policy so they shouldn't be offended. The original trespassing offenders were given a Trespass Warning letter a few of months ago but some of their associates might try to gain access.
Alternative for the BG Bumper Sticker
The Board is offering a placard, to be placed on the rear view mirror, when at the club. The charge will be $3.00 to cover the cost of printing. The placard will be numbered and assigned to each member when purchased. You may purchase a placard at any meeting or send a stamped, self-addressed envelope with your $3.00 payment to;
Barber Greene Hunting and Fishing Club:
P. O. Box 189
Oswego IL. 60543