BGC NOTICE
Details
BARBER GREENE FAMILY PICNIC SUNDAY AUGUST 14!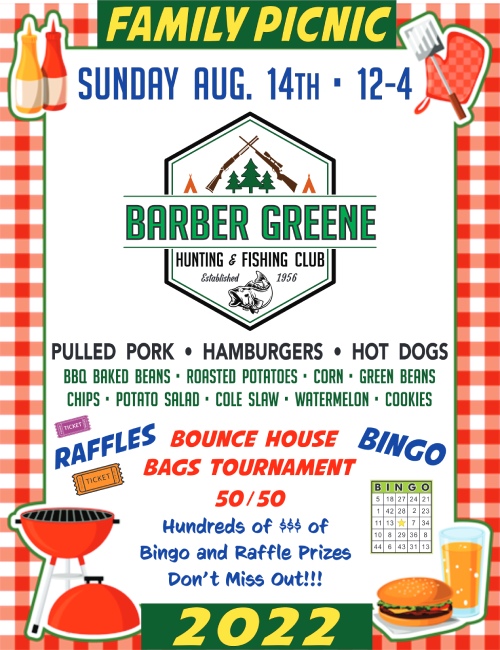 Come on out to see all your friends and fellow outdoorsmen!

FOOD
We ensure you and your family will have a great time! On the menu is Pulled Pork BBQ, Hamburgers and Hot Dogs along with Corn, Beans, Roasted Potatoes, BBQ Beans, Potato Salad, Chips, Cole Slaw, Watermelon and Cookies.

FUN
After lunch, the Bounce House will keep the younger kids occupied while the older kids and adults will enjoy Bingo.
We have a fantastic assortment of bingo prizes!
CHANCE
In addition we'll have over 50 various raffles.
Raffle Ticket Sales Begin at 11:00 a.m.
• General Raffle Items will be $1 each or 6 tickets for $5
• Grand Prize Raffles will be $5 each or 5 tickets for $20.
• 50/50 Raffle Tickets will be $1 each or a Yard of Tickets for $20.

PICNIC WORK PART OPPORTUNITIES AVAILABLE -
PLEASE RSVP TO ROB (Call/Text)

1. SATURDAY, AUG 13TH @ 7:30 - 9:30 a.m. - PICNIC SET-UP (Tarps/Tents Erected,
Picnic and Food Tables Set-Up)

2. SUNDAY, AUG 14TH @ 9:00 - 11:00 a.m. - FOOD PREP & FINAL SET-UP (Assist with
Food Preparation and Wash Tables)

3. SUNDAY, AUG 14TH @ 4:00 - 6:00 p.m. - TEARDOWN & CLEAN-UP (Garbage & Clean-Up,
Wipe Tables Down, Put Picnic
Tables In Container, Take Tarps/Tent Down)
Rifle/Gun Range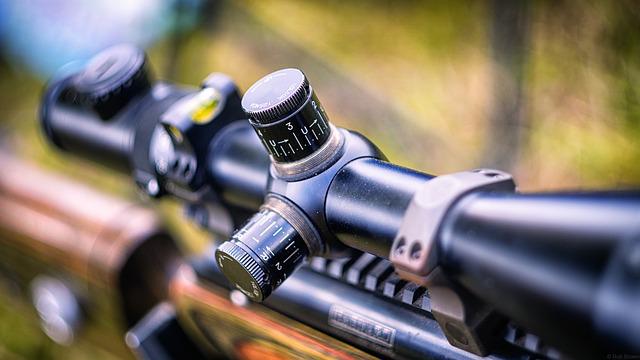 Ron Hilger is the Rifle Range Chairman. Ron and his committee have rebuilt all the backstops. A new Groot dumpster is located at the range. This replaced the barrels.
Range Hours will be one hour after sunrise to one hour before sunset.
Please make sure that you are complying with the Rifle Range Rules. We see several signs that members and or guest are ignoring the rules.
There are targets on top of the back stops, people are shooting shotguns at the back stops for more than sighting in, used targets are not removed and brass is left on the ground.
We must always make sure that no projectile leaves the range.
This includes muzzle rise when rapid firing and shooting from the hip.
We cannot let ignorance and carelessness, by a few people, cause us to loose our range.
Hunting
There will be a Hunters meeting in June and July following the regular meeting. The Hunting Rules have been updated. Copies are available on the front desk at meetings (see calendar for meeting dates). They are also posted at the Bulletin Board at the gate.
Archery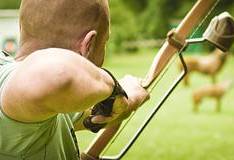 3-D Shoots; May 21 (Prize Shoot), June 18, July 16 (Prize Shoot), August 20, September 17 (Prize Shoot). Starting time for all events is 8 AM.
Please do not shoot broad heads into the targets. Remove the covers before shooting.
Boats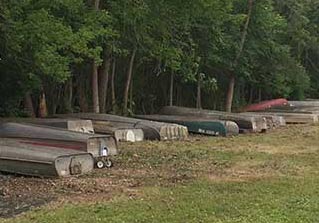 Only boats that are kept at the club will require B-G numbers. Boat number stickers can be purchased at your local hardware store. They are the white two inch number stickers you would normally see on mailboxes or used for some homeowners for their home address. Please keep the area where your boat is stored cleared of all brush and tall weeds.
Sticker Placement
With the boat in the upside down possition, the sticker is to be placed on the left stern area. You will probably see examples at the club of boats that already have their stickers applied.
Before Application of Sticker
Make sure you clean the area where the number will go
Make sure it is at least 50 degrees out or above before application
If you have any questions, please call John Schmidt (click on his name for link to committee member's phone #) one of our BG Directors & Boat Committee member.

Do not let others drive through the gate when you are going in or out of the club unless they have a current membership card. This includes the Twin Ponds club. Their members are aware of this policy so they shouldn't be offended. The original trespassing offenders were given a Trespass Warning letter a few of months ago but some of their associates might try to gain access.
Alternative for the BG Bumper Sticker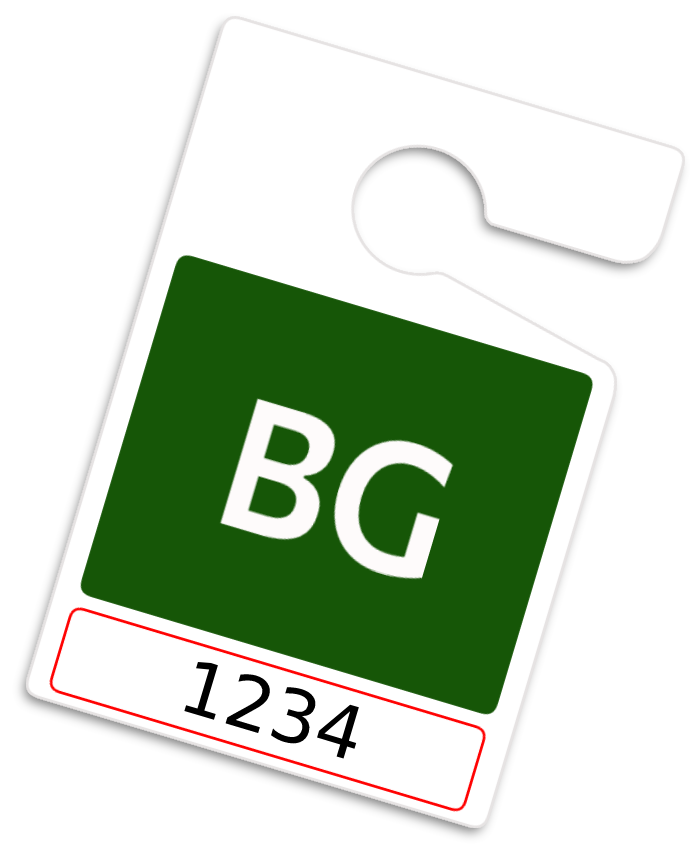 The Board is offering a placard, to be placed on the rear view mirror, when at the club. The charge will be $3.00 to cover the cost of printing. The placard will be numbered and assigned to each member when purchased. You may purchase a placard at any meeting or send a stamped, self-addressed envelope with your $3.00 payment to;
Barber Greene Hunting and Fishing Club:
P. O. Box 189
Oswego IL. 60543